Russ Salerno, Salerno's Pizza
I shop at Restaurant Depot for the selection, quality and convenience in addition to the fact that I save 30-40% on my purchases.
Sam Nasr, Berry Hill Baja Grill
The prices, quality and service exceeded all my expectations and I have saved bundles of money since I started shopping at Restauarant Depot in 2005.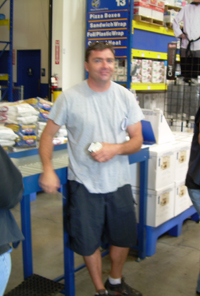 Brett Doogan, Food Junkies Catering
Any foodservice owner who is not shopping at Restaurant Depot is certainly missing out on an incredible profit boost.
Frank Scheuren, Milano Pizza & Subs
At Restaurant Depot, I now save up to 35% off what my distributor was charging me.
Mickey Lalli, Oceanside Catering
Restaurant Depot always provides exceptional variety, quality and service. Every week I shop and save money.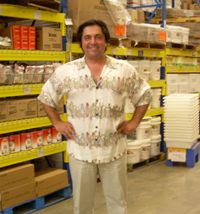 Hamdi Gummustekin, Bernini's Bistro
All restaurant owners should take the plunge and shop at Restaurant Depot for outstanding prices, variety of products, quality of fresh meats and produce, the ability to see the items before purchasing, a very helpful staff.
Gregory Bolton, Bob and Edith's
Between my two restaurants I save $10,000 per month by shopping at Restaurant Depot. I can't afford not to shop there.
Amin Dayllam, God Bless Deli
At Restaurant Depot, I can buy as little or as much as I need since there is no minimum purchase required.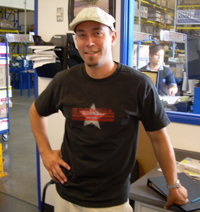 Justin Jachura - Los Tacos & Grubby's Diner
The main reason I adore Restaurant Depot is, of course, what goes into my wallet in the form of larger profits. Shopping at Restaurant Depot has helped me cut my food costs dramatically.